Dear Friends,
What a weekend! Great food and great music on Saturday evening for the youth spaghetti dinner and then more great food on Sunday at the chili and potato bar "potluck" – lots of fun. I am so glad that so many of you came out to support our youth mission projects by eating spaghetti – and then we had such a great crowd for the chili event as well. What wonderful opportunities for building community and getting to know each other just a little more each time.
And while we're on the subject, congratulations to our chili champs: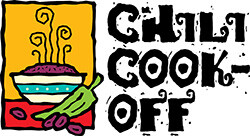 Kelly Fairhurst

Steve Marroulis
Tom Surber
People's Choice – Sandy Kramer
Worship this week
This Sunday's theme from our study is the Soundtrack for The God Story, and the meditation will be a time of singing hymns and songs of the cross. I look forward to seeing all of you in worship!
You might want to know (and start inviting people you know) that we will be hosting an egg hunt for the Reisterstown Community Association on Saturday, March 28, as part of their Eggstravaganza, one of the events to promote business on Main Street.
Our own, RUMC Easter Egg Hunt will be held on Saturday, April 4, at 9:00 am, followed by crafts for the children and our first-Saturday Community Kitchen. Last names beginning with A – M please bring donuts, S – Z please bring a healthy snack. We are also collecting plastic Easter eggs, filled with wrapped candy and taped shut.
I hope that many of you will join us for lunch that day and share in fellowship with our neighbors who come for a good, hot meal. Our Egg Hunt is open to the community as well, so please invite the children in your neighborhood to come and enjoy!
Blessings on you,
Vivian