Dear Friends,
This Sunday we will continue our 3-week series on the environment,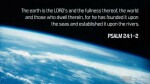 leading to Earth Day on April 22. Mark Norris will again bring the message. For those not here last week (it was the week after Easter!!), Mark's message was very well received, and those of us who heard it are really looking forward to this coming Sunday's theme: Creation Care. (A sound-only recording of Mark's message is posted on our website. You can find the link on the homepage: www.rumcweb.org) This is a series that offers many ways that we can live out the call of the scriptures, and a study/devotional guide is being prepared for each week. You will find the study guides on the same site as the messages. Check it out!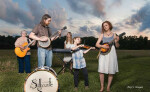 Don't miss this Saturday evening's Coffee House with our own Washed Anew and special guest band Silhouette Song, returning by popular acclaim! The music will encourage you and fill your heart, and the fellowship around the dinner table is always a treat. You can preview Silhouette Song's music at www.reverbnation.com/silhouettesong
Be sure to ask a youth or two about their experience at their retreat last weekend! (Hint: Ask them to tell you about the Giant Swing and Human Foosball!) By all accounts, it was a special weekend for youth and their counselors.

If you haven't already, please be sure to make your calendars for the piano and organ concert to be offered on Sunday, April 17, at 4 pm in the Sanctuary. Kelly Renner and Steve Stem are preparing a very special musical program for that day. Bring your friends. I've been hearing some of the rehearsals, and I am sure you won't be disappointed!
See you on Sunday!
Blessings on you,