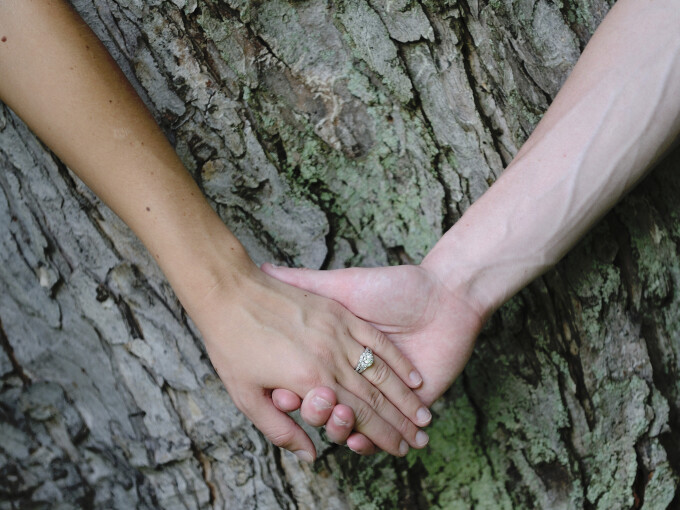 Perhaps it's because, as I write this column, I am in the process of preparing to perform 4 marriage ceremonies between today and the end of October. I have marriage on my mind! And I'm guessing that another factor is that I performed a wedding last year that didn't make it a whole year. I was heartbroken to learn that a couple that appeared to be well-suited for each other were separated before they celebrated 11 months of marriage. Turned out that they did not share the same values after all.
So, how do you keep your marriage whole and vital? With each of these couples, we've spent some time talking about what helped them to fall in love in the first place. What did they do? What interests do they share?
In the hectic pace that many of us keep, it is so easy to forget to celebrate each other and to spend the kind of time that keeps a relationship whole. Date nights and those small, loving acts often unique to each couple, sometimes fall by the wayside. Spouses don't take time for each other – without the kids. We fall into patterns that lull us to the signs that we are not as close as we once were – and that's how we forget. Yet it is those kinds of things, mostly time alone, that keeps relationships fresh.
The embarrassing thing is that, even though I am supposed to know better (after all, I went to preacher school!), that very thing happened in my own life not too long ago – about a year before I came to be your pastor. Mom moved in with us, and we got into a pattern of not putting time aside for ourselves. I was at a training retreat, learning to coach in a way that people can move toward fulfillment, when I realized that I really missed Rich. My coach encouraged me to call him and make a date. I did – and we went out to dinner and a movie before I even went home and unpacked my bags.
It is so darned easy to forget to focus on the relationships that are necessary to keep us whole and healthy – as couples and as individuals. Time with God. Time with those we love. It's pretty simple – but so hard to keep up with when the chaos of job, sports, elder care, or whatever claims your attention seems so urgent. I hope you'll make that date with your special guy or gal as soon as you finish reading this newsletter!
Rich and I will be on vacation (yes, alone!) from August 6 through August 16. We will be in Vermont, on an island in Lake Champlain. If there is an emergency, please call the church office, and Robine will either contact the clergy on call for me or our Care Team. If there is an emergency over the weekend or after business hours, please call George Hoffmann (410-340-1578) or Sue Wright (410-833-6738), our lay leaders, who will also be able to help you.
Blessings on you,