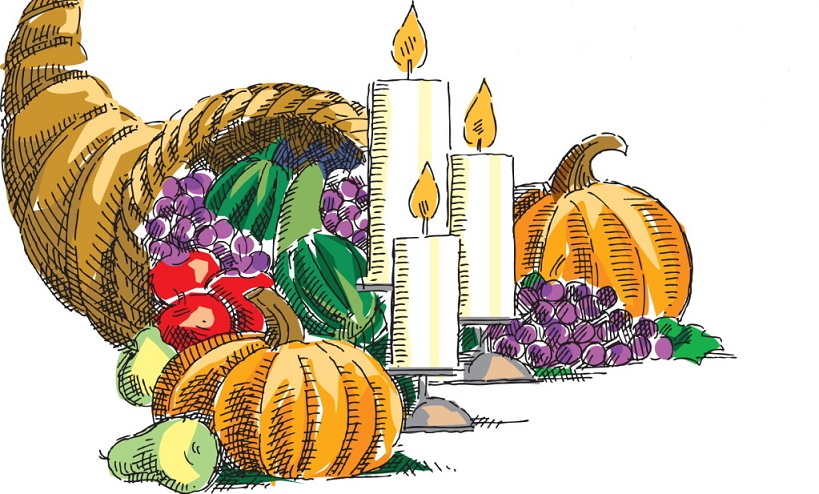 From the Pastor - November 2018
It occurs to me that November is a whole month when we are urged to give thanks. It's a reflective month, beginning with All Saints Sunday, moving through a national day of reflection and thanksgiving for people who have served in selfless ways as members of the military and as first responders and on to Thanksgiving Day which originated because people had been through hardship and realized that they had survived by the
grace of God.
In preparing for worship, I came across this poetic liturgy, the introduction to a litany that we will be praying for All Saints Sunday:
FOR THOSE WHO LIT OUR LIVES WITH JOY,
FOR THOSE WHO HAVE TOUCHED US WITH TENDERNESS,
FOR THOSE WHOSE LOSS FILLS US WITH LONGING,
WE GIVE THANKS IN GLAD REMEMBRANCE.
Isn't it those kinds of encounters that make us who we are? That have deep impact on our spirit and our souls? Isn't it those memories that move us beyond our paralyzing grief to meaningful lives in the aftermath?
Over the last several weeks in October, we've been talking about how gratitude grounds us – and will continue talking about gratitude in the month of Thanksgiving. As I read these words again after reserving them for our All Saints celebration, my spirit was touched by an unfathomable gratitude for how God's gifts of grandparents, and parents and many other family members (all of them regular people with, shall we say, "interesting" personalities) have pointed me to the grace and amazing breadth and depth of who God is. At the same time, my spirit has been touched by deep gratitude for those unexpected gifts of people who brought surprises of grace with the way they think or act or speak. Some of them are polar opposites from me and my family. Perhaps they have been the most amazing gift of all.
Here's what I know. God has surrounded me with opportunities to get new glimpses of mystery – glimpses of what is unknown or unknowable or unfamiliar. And every single time that I am open to one of those glimpses, God speaks. Often, it's quiet. Always, it's profound.
What surprises has God brought into your life? And how have those surprises shaped you?