Rev. jen Eschliman, Pastor
Rev. Jen Eschliman has served as the pastor at Reisterstown United Methodist Church since July 2020. She loves helping people find a home in the church, which she believes is God's instrument for transforming the world. She is also passionate about helping people discover their identity as beloved children of God and the freedom that comes from knowing that they are enough because God's grace is more than enough.
Pastor Jen is a graduate of Messiah College and Duke Divinity School. Following seminary, she worked at Duke's Center for Reconciliation, where she helped facilitate programs that allowed church leaders and students to learn from practitioners of peace from around the globe. Prior to being appointed to Reisterstown UMC, she served for 10 years as the Pastor for Worship at Glen Mar UMC in Ellicott City, where she enjoyed using her gifts to plan and lead creative worship, preach, teach, and guide Glen Mar's communications ministry.
Pastor Jen is married to Dan, who serves as the Director of Music and Worship Arts at Wesley Freedom UMC in Eldersburg. Together they are parents to Amelie, born in 2015, and Bennett, born in 2017 - who bring them immeasurable joy and also keep them on their toes.
In her free time, Pastor Jen enjoys traveling, music, DIY projects, listening to audiobooks, and introducing her kids to new experiences. She finds that she connects best with God through music (anything from Taizé to hymns to modern worship), in nature, and in community with others.
_____________________________
Robine Rahley – Office Administrator
Robine joined Reisterstown United Methodist Church on March 1, 2014 after serving as Office Administrator for four different churches and a short term as Office Manager with Child Evangelism Fellowship and volunteer staff with Crossroads Community Church, and just prior to coming to RUMC was grandma daycare for her beloved grandson, Brendyn. Along with her many responsibilities with each of these ministries, Robine and her husband, Charles, have served as foster parents for over 25 years with many children walking through their home and their hearts.
Robine was born in Adelphi Maryland but from the time she was five until she graduated from high school grew up in the Finger Lakes region of Bath, New York. Some of her hobbies include sewing, design and creating worship banners, crafting with all different types of mediums such as: painting, crocheting, knitting, needlepoint, gardening and her newest love, horses.
Robine lives in Carroll County Maryland with her husband Charles (Charlie) and their friend Julie and their 2 cats, Gizzy and Jenny.
_____________________________
Bill Myers, Director of Music Ministries
Prior to R.U.M.C. , Bill Myers was the chairman of the Performing Arts Department at Dulaney High School where he taught vocal music, musical theater and produced/directed such Broadway shows as "Bye-Bye Birdie", "Grease", "the Music Man", "Oklahoma", "West Side Story" and a "Funny Thing Happened on the Way to the Forum". He is also author of "Ebony Scrooge", a Christmas musical.
Bill Myers was the founder and Artistic Director of Maryland Sings, Inc., a youth ensemble which has a twenty-eight year of performance history. These exceptional young artists performed in 2 eight-country European tours, a tour of Canada, performance at the Grand Ole Opry and their success has been rewarded at international festivals and recognized by three Presidents when performing at the White House.
Bill Myers' professional experiences include:
A "commercial" recording singing artist
Appearance as a soloist with the 76th Jazz Army Band in Germany
Singing with the Robert Shaw Choral at the mostly Mozart Festival in New York City
Appearing nationally and internationally as an adjudicator of high school and college choirs for Performing Arts Abroad
Adjudicating for the Maryland-only competition for the Rosa Ponselle Foundation
Bill has been elected (2016) to join and sit on The Executive Committee of the Society of Peabody Alumni.
______________________________
Darlene Gobrecht, Praise
Worship Leader
I cannot remember a time when music wasn't part of my life. Everyone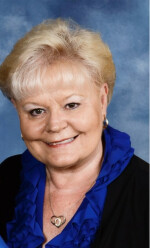 in my family is very musical and we grew up listening to Gospel music. I joined my first choir at 8 years old and still go back to my home church to sing for my original choir director, Millie. She instilled the love of Christian music in me and it has remained my entire life and encouraged my abilities to hear and sing beautiful harmonies. (I remember the very first solo I sang in our annual cantata.) So having this love of music, it was God's plan for me to have a partner who shared this love and of course that is my husband Phil. Throughout our 25 year marriage we have been involved in music ministry. Some of our endeavors:
With Rich Umla and Rick Harris, established Lighthouse, making wonderful music for 23 years.
Eighteen years ago it became apparent there was a need for a more contemporary service at RUMC. Phil and I were asked to help build the service and provide music and along with Rick Harris, the Northside Chapel Praise Band was born. My focus for this band has been enhancing the day's message through music while encouraging growth of new musicians including many of our young people.
One of my greatest joys has been working with what began as the Over 50 Choir and is now known as The Seasoned Singers. This group of folks just loves singing God's praises with joy and gusto and I love directing them.
My newest responsibility is leading the praise band, Washed Anew. God is alive and well in this group of talented individuals. Every rehearsal lets me know that God wants this group to thrive and grow and in His time, we will know the plan He has for Washed Anew. I am constantly looking for new music and new ideas around worship and praise.
There is a wonderful song by Casting Crowns that outlines our responsibility to those who do not know God and these lyrics resonate with me:
Until the whole world hears, Lord, we are calling out, Lifting up your name for all to hear the sound
Like voices in the wilderness, we're crying out, And as the day draws near
We'll sing until the whole world hears
God has placed me in this role and it is my joy to do His work through my voice and leadership.
______________________________
Andrew (Andy) Potts, Organist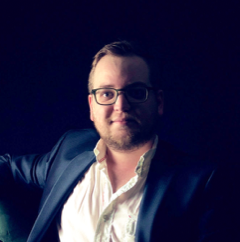 Hailing from a small town in Northeast Ohio, Andrew Potts discovered his musical talents at a very young age. Around the age of 5, he would come home each Sunday from church and play the hymns the congregation sang that week by ear on his small Casio keyboard. Soon thereafter he discovered his own prodigious skills at the piano when he started to outpace his piano lessons, working ahead and being told he was moving too quickly through the lesson books. Taking up lessons again in High School and then earning a Bachelor of Music degree in Piano Performance from the University of Mount Union, a small liberal arts college in Ohio, Andrew began his career as a professional musician teaching private Piano and Voice lessons, serving as Organist and Handbell Choir Director at the New Philadelphia United Methodist Church, and working as the full-time accompanist at the New Philadelphia High School where daily he accompanied five choirs.
Throughout his career, Mr. Potts has toured with high school and college choirs as both a vocalist and accompanist, visiting many historic churches and performance venues throughout the United States, as well as France, Germany, Austria, and Ireland. Andrew has worked diligently to refine his skills as a musician and is excited to share his talents with this congregation. He says, "My job as a musician is to breathe life into music, turning simple notes on a page into something that can touch the heart of a listener and let them feel something that reminds them of what it is to be human."
______________________________
John Braxton, Sexton
Since 1998, John has lovingly cared for our buildings and offered a helping hand to folks who are loading things in and out, trying to reach things that are too high, and finding things that are stored in our nooks and crannies. Always singing and offering a cheery greeting, John serves God as our chief agent of daily hospitality!