Rev. Vivian McCarthy, Pastor
Rev. Vivian McCarthy loves to serve God and God's people through local church ministry – building community and together exploring the rich, full life that God makes possible for us in and through Jesus Christ. It is her greatest hope that men, women, youth and children will find a deep and joyous relationship with God as part of a faith family such as the RUMC congregation.
Pastor Vivian is a graduate of Western Maryland (now McDaniel) College and Wesley Theological Seminary. She has taught music and led a variety of choirs, and has served as pastor of Rodgers Forge United Methodist Church and as a program staff member for numerous ministries and also served as district superintendent for the Baltimore-Washington Conference of the UMC. One highlight of her work for the annual conference was in coordinating conference worship services, designing and producing services for large groups of people, including memorable services immediately following the 9/11 attacks and another for the community in the midst of the sniper attacks in Montgomery County.
One of the greatest joys of serving as a superintendent was the opportunity to coach pastors and churches and to work much more closely with and in local churches than the season of program work allowed. A particular calling in her life has been to support, encourage and challenge the People of God to be the Body of Christ in ways that show the joy and grace of God in the world. It was just such a local church that shaped Pastor Vivian for life and for ministry by showing her how much God loves!
Vivian is married to Rich, and they are the parents of two adult children: Erin who is married to Kevin and teaches high school math (that would be calculus, but we're not proud!); and Dennis, a computer systems engineer who, along with his wife Annie Laurie, have given hem the great joy of being grandparents to Tommy.
_____________________________
Robine Rahley – Office Administrator
Robine joined Reisterstown United Methodist Church on March 1, 2014 after serving as Office Administrator for four different churches and a short term as Office Manager with Child Evangelism Fellowship and volunteer staff with Crossroads Community Church, and just prior to coming to RUMC was grandma daycare for her beloved grandson, Brendyn. Along with her many responsibilities with each of these ministries, Robine and her husband, Charles, have served as foster parents for over 25 years with many children walking through their home and their hearts.
Robine was born in Adelphi Maryland but from the time she was five until she graduated from high school grew up in the Finger Lakes region of Bath, New York. Some of her hobbies include sewing, design and creating worship banners, crafting with all different types of mediums such as: painting, crocheting, knitting, needlepoint, gardening and her newest love, horses.
Robine lives in Carroll County Maryland with her husband Charles (Charlie) and their friend Julie and their 2 cats, Gizzy and Jenny.
_____________________________
Susan Harry, Director of Youth and Young Adult Ministries
Susan grew up in Halethorpe, MD and was actively involved at a Lutheran Church serving as the volunteer Sr. High youth leader. She also volunteered with the Minneapolis based organization, Youth Encounter. Through this ministry she participated in youth conferences and music ministry events aimed at strengthening youth's relationship to Christ "in their way". She attended Catonsville Community College (CCBC) with a major in Recreation, Parks, and Tourism and has a Certificate in Youth and Theology from Princeton Theological Seminary.
Before being called to ministry she spent her professional career working in the Recreation and Parks field with Howard County Recreation and Parks Department, The City of Westminster, and nursing and rehab facilities. Her focus has been working with Youth, Senior Adults, Children and Adults with disabilities, Marketing and Special Event Management.
Susan lives in Carroll County with her husband and their 2 daughters. When asked about the "FUN STUFF" in life she talks about her love of playing with her kids, sitting on a beach with her family, visiting with her high school girlfriends, talking history, painting, being creative, and spending quiet time with God!
Susan stated that "Twenty years in Youth Ministry as a volunteer and paid staff have been a JOY!" From beginning, as a Vacation Bible School teacher as a teenager, through her early years as a Youth Group Leader, and Director of Youth Ministries, she has loved working with the Sunday school teachers, children, youth and parents. "They have probably taught me more than I could ever hope to impart to them."
Susan serves Fulltime as the Director of Youth and Young Adult Ministries at Reisterstown United Methodist Church since August 2012. She is excited about taking on additional responsibilities with RUMC's growing young adult program starting July 2016.
She believes, "Youth and Young Adults are full members of the Church of TODAY as well as the Church of the future."
She can be contacted through the church office, 410-833-5440, and by email
_________________________
Bill Myers, Director of Music Ministries
Bill Myers, a Peabody graduate, is the Director of Music Ministry at RUMC where he directs the Chancel Singers and Genesis One. Bill is also the Founder/Artistic Director of Maryland Sings, Inc., which has an international reputation for world travel.
Mr. Myers' professional experiences include singing with the Count Basie Band in Bordeaux, France; soloist with the 76th Jazz Army Band in Europe; working with Fred Waring and Robert Shaw - The Robert Shaw Chorale at the Mostly Mozart Festival in New York City; appearances nationally and internationally as an adjudicator working with high school and college choirs for performing arts abroad; and an adjudicator for the Maryland Only Competition for the Rosa Ponselle Foundation. Bill now resides in Glyndon, Maryland with his wife Hollie and their four children.
______________________________
Darlene Gobrecht, Praise
Worship Leader
I cannot remember a time when music wasn't part of my life. Everyone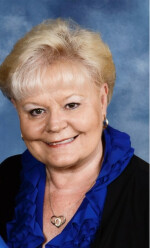 in my family is very musical and we grew up listening to Gospel music. I joined my first choir at 8 years old and still go back to my home church to sing for my original choir director, Millie. She instilled the love of Christian music in me and it has remained my entire life and encouraged my abilities to hear and sing beautiful harmonies. (I remember the very first solo I sang in our annual cantata.) So having this love of music, it was God's plan for me to have a partner who shared this love and of course that is my husband Phil. Throughout our 25 year marriage we have been involved in music ministry. Some of our endeavors:
With Rich Umla and Rick Harris, established Lighthouse, making wonderful music for 23 years.
Eighteen years ago it became apparent there was a need for a more contemporary service at RUMC. Phil and I were asked to help build the service and provide music and along with Rick Harris, the Northside Chapel Praise Band was born. My focus for this band has been enhancing the day's message through music while encouraging growth of new musicians including many of our young people.
One of my greatest joys has been working with what began as the Over 50 Choir and is now known as The Seasoned Singers. This group of folks just loves singing God's praises with joy and gusto and I love directing them.
My newest responsibility is leading the praise band, Washed Anew. God is alive and well in this group of talented individuals. Every rehearsal lets me know that God wants this group to thrive and grow and in His time, we will know the plan He has for Washed Anew. I am constantly looking for new musicand new ideas around worship and praise.
There is a wonderful song by Casting Crowns that outlines our responsibility to those who do not know God and these lyrics resonate with me:
Until the whole world hears, Lord, we are calling out, Lifting up your name for all to hear the sound
Like voices in the wilderness, we're crying out, And as the day draws near
We'll sing until the whole world hears
God has placed me in this role and it is my joy to do His work through my voice and leadership.
_____________________________
ADAM O'Dell, Organist/Pianist
Adam O'Dell joined the Reisterstown United Methodist Church staff in November 2018. A lifelong Christian and church musician, Adam hopes to use music to heighten our connection to and understanding of scripture.
Described as "kaleidoscopic," and praised for its "real power," "triumphalism," (Fanfare Magazine) and "depth, beauty, and rich dimension" (The Courier), Adam's work as a composer, keyboardist, and chorister has taken him around the globe, with performances at the Kennedy Center in Washington DC, Thomaskirche in Leipzig, Smetena Hall in Prague, and off-Broadway. Recent commissions include the Dubuque Symphony Orchestra, The Oklahoma State University Symphony Orchestra, Just Duet, hornist Andrew Pelletier, and the Julien Chamber Choir. He has won awards from ABLAZE Records, the Tri-State Wind Symphony, the Philharmonia of Greater Kansas City, Make Music Inc., and the Kennedy Center, among others.
Adam has performed with such ensembles as the Dubuque Symphony Orchestra, the Toledo Masterworks Chorale, Vive! Ensemble, the Philharmonia of Greater Kansas City, the Occasional Symphony, and Noise-to-Signal Ensemble, for whom he also serves as composer-in-residence and artistic director. As a collaborator and recital pianist/keyboardist, he has performed at the PARMA Music Festival, the Bowling Green New Music Festival, the University of Nebraska-Kearney New Music Festival, New Music Gathering, Italian Friend artRuckus, the Adolphe Sax Bicentennial Festival, and multiple festivals with the Society of Composers, inc.
Born and raised in Dubuque, IA, Adam holds degrees from Clarke University (BA, summa cum laude) and Bowling Green State University (MM). Adam moved to Baltimore to pursue his Doctor of Musical Arts degree in Music Composition at the Peabody Conservatory as a student of Pulitzer Prize-winner Kevin Puts. Adam is an internationally published academic writer, and has given lectures, presentations, and masterclasses in composition, analysis, biomusicology, and music cognition across the United States and Europe.
In his free time, Adam enjoys cooking, exploring nature, and searching for the best Thai food in Baltimore.
______________________________
John Braxton, Sexton
Since 1998, John has lovingly cared for our buildings and offered a helping hand to folks who are loading things in and out, trying to reach things that are too high, and finding things that are stored in our nooks and crannies. Always singing and offering a cheery greeting, John serves God as our chief agent of daily hospitality!