Midweek Message - February 17, 2016
Dear Friends,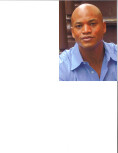 The BIG EVENT is tomorrow night! Don't miss hearing Wes Moore as he speaks to our community's young people at Franklin High School tomorrow evening at 7 pm. The event will be live-streamed online, and our tech team will project it on our big screen in the sanctuary. Doors will be open by 6:45. Come and watch with RUMC friends so you can talk about it for a few moments after the event. If you cannot come to church for the group viewing, you may watch online at home by using the event url on your home computer (and maybe even on your phone or tablet -- I know it works on a PC because I've tried it!): http://thecube.com/e/615474 Please remember to pray today and tomorrow for marvelous things to come out of this very special event for our community's young people!
The event at the school is by invitation only since it is for the youth of our community. If you want to bring a young person (child, grandchild, neighbor), please call or email the church office no later than noon on February 18 to put your name and the number attending on our list of invitees.
There is a lot going on this Sunday as well.
First, our worship service this week will focus on the element of FOOD in our series Fulfilled and Free. We will consider together how

food is a good thing, how it is intended to nourish our bodies to make them strong, and how sometimes it controls us. Remember that there will be a test on last week's memory verse and a new one for this week!
February 14 Memory Verse: Christ has set us free for freedom. Therefore, stand firm and don't submit to the bondage of slavery again. Galatians 5:1
February 21 Memory Verse: Do you not know that your body is a temple of the Holy Spirit within you, which you have from God, and that you are not your own? For you were bought with a price; therefore glorify God in your body. 1 Corinthians 6:19-20

Secondly, Family Ministries has planned a bowling party for ALL of the RUMC Faith Family -- all ages and skill levels -- for Sunday afternoon from 4 to 6 pm at Greenmount Bowl in Hampstead. Don't miss it!
Another wonderful treat! On Sunday, February 28, we will be dedicating the gift of a new octave of handbells in memory of Winnie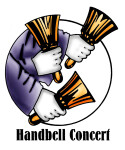 and Bud Garman. The bells are a gift from Peggy (the Garmans' daughter) and Ross Merryman and Rev. Frank Trotter. Frank will be visiting for this special occasion. The bells will play during both services as well as in a dedicatory concert during the Grow Hour. Joyful Noise is very excited and they have worked very hard over the last few months in preparation for this very special event.
A note of caution: When driving through our parking lot and driveways, please drive slowly and be alert for children and others walking in the lots. We have a number of blind corners that make it difficult to see. Also, if you are responsible for the care of a child, please do not allow them to run or walk through the lot by themselves.
Blessings on you!