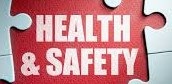 Response to State of Emergency
Dear Church Family,
Romans 8:39: No power in the sky above or in the earth below—indeed, nothing in all creation will ever be able to separate us from the love of God that is revealed in Christ Jesus our Lord.
As we move through this difficult time together, I and the leaders of RUMC met tonight to make a plan for at least the next two weeks, and I want to share several things with you -- our immediate action plan:
There will be no in-person worship services on Sundays March 15 and March 22. I will be setting up a call-in

and

online option for worship on Sunday morning and will send another email to give you instructions for participating

either on your phone or via computer for those with video access from their computer. I am planning to offer TWO worship times on Sunday like usual -- 8:30 and 10:30.
Beginning tomorrow,

our buildings are CLOSED and all activities and meetings are cancelled

at least until March 27.

We will re-evaluate in the days leading up to the 27th and inform you prior to that date.
We have made a plan to operate the Food Pantry on a limited basis and with limited exposure. Food will be distributed on Saturday mornings only, from 9 am to 10:30 am.
I wanted to get this out to you as quickly as possible. There will likely be more information shared in the next week or so, but this is the basic plan.
Please pray for each other and for all those who are ill or vulnerable to the COVID-19 virus. And do everything you can to stay well!
One last thing: please consider sending your offerings online or by check even when we don't have worship and those who are still praying over an additional pledge please send those in as well.
Thank you for cooperating with those of us trying to keep you safe!
Sincerely,
Vivian McCarthy